3.1 Component Description
This Plasma welding system is comprised of 7 components; the Weld-Pro weld controller, welding fixture, weld power source, run/set up pendant, two palm buttons, and the control enclosure.
Part clamping is done by copper inserts. The copper insert holder slides on two .250" dia. dowel pins. When activated the air cylinder mounting plate and copper insert holder is pushed against the other copper insert. In the open (unclamped) position, there should be a sufficient gap to load the part.
Micrometer setting for setting the part stick out distance.
Pendant control for manual set up and automatic run. Operator dual palm safety switches.
Operator loads part into tooling then presses tooling clamp button. While one part is being welded the operator load another part into the second tooling station. Once the first part is successfully welded the second part automatically moves under the welding torch and is welded. Repeat.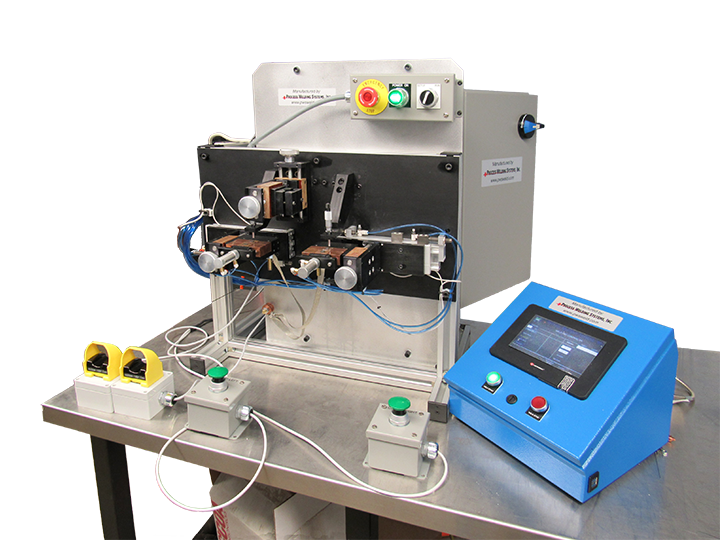 BENEFITS:
Improved Weld Quality: Plasma welding for higher production speeds
Dual tooling stations for double the production output
Four sided tooling for thousands of welds per side.