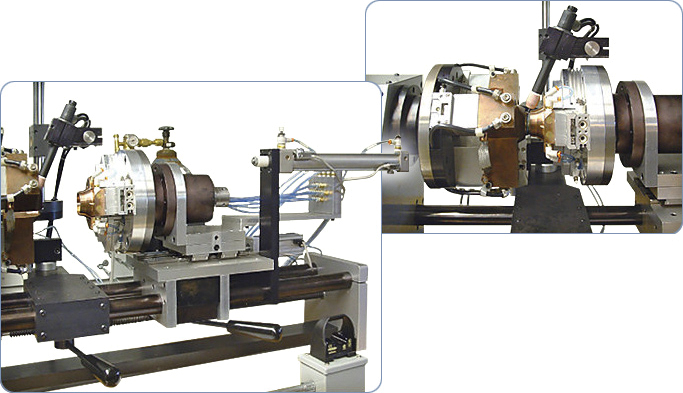 The lathe tooling was designed and built to weld a valve assembly that has an electric motor inside. Also the valve had glass feeds that could possibly crack during welding. The motor could not reach a temperature above 350 degrees Fahrenheit during welding. A PLC was used to sequence the clamping, lathe rotation, find home position and reverse the rotation back to home after welding.
The system included an operator pendant for shield gas purge, lathe rotation forward/reverse, sequence stop, weld/no weld, home, dual palm buttons, torch tower and tailstock switches.
The welding was done with a Maxstar 200LX and PWS DT-100 weld controller. All electronics are hardened against HF noise.
Contact PWS for lathes with special tooling and fixtures or call us at 615.793.7020.