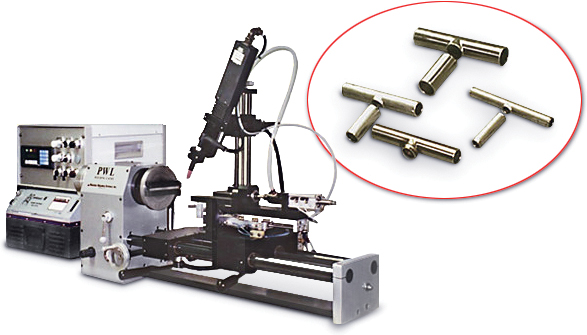 The system includes a precision welding lathe with air collet closer, solid state motor control, torch tower with Arc Voltage Control, tailstock with gas back up through the tailstock, TIG welding power supply with welding programmer, PLC to sequence the movements of the welding system and an encoder to place the part to be welded in the home position.
The operator control pendant includes sequence start/stop, weld/no weld, lathe rotation forward/reverse, lathe speed, shield gas purge, torch tower in/out and tailstock in/out.
Contact PWS for standard and custom welding lathes or call us at 615.793.7020.