Process Welding Systems - Plasma and Tig Welding Solutions
DUAL PROCESS CAPABILITY FROM 0.1 TO 80.0 AMPS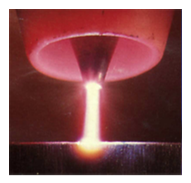 MICRO PLASMA MICRO-TIG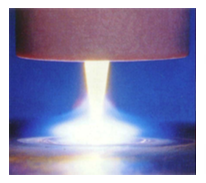 SIMPLE PROGRAMMING AND PROGRAM STORAGE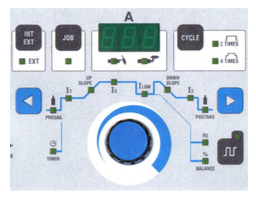 ————————————————————————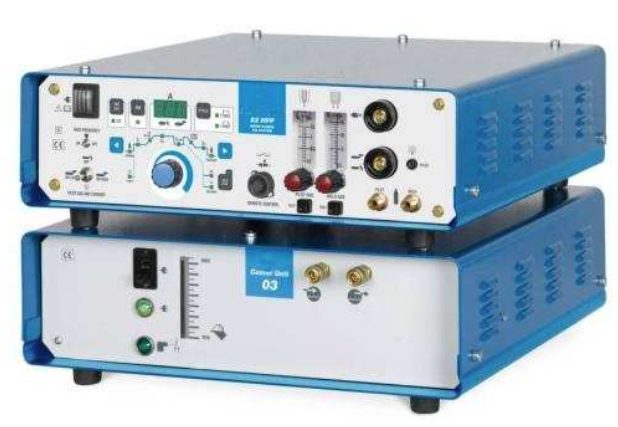 Pictured above: Dual Arc 82 Welding Power Supply on top, DA-WR Water cooler underneath (required for Plasma Welding Only) The system is 19.5" (50 cm) square
————————————————————————
The Most Capable Low Amperage Welding Systems Available
Micro -Tig System Capability:
•  Precision in Micro-TIG welding
•  Ultra low current capability (0.1 amp)
•  No arc wander at low amperages
•  Soft TIG arc start will not damage small or delicate parts
•  Reduced heat input thru built-in arc pulsation
•  Accurate, repeatable welds
•  Panel programmable start current, upslope, weld current, and final weld current levels
Manual and Automatic welding ability
————————————————————————
Micro—Plasma System Capability:
•  Micro-Plasma weld process ability offers all of the benefits of the plasma welding process (see page 2)
•  No Restriction to TIG or Plasma, it offers both!
•  Modular system can be purchased as a TIG system and later upgraded to include Plasma too
•  Short duration weld capability starting at 0.1 seconds
•  Built in computer control
•  Manual and Automatic welding ability
In either GTAW or PAW configuration, the Dual Arc 82 can be configured for manual or automatic welding and offers all connectivity required for automation of welding processes.
————————————————————————
TIG WELDING ADVANTAGES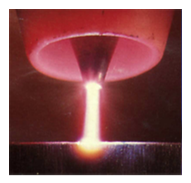 •  Well-known and understood process
•  Readily available, low cost consumable parts
•  Excellent gas shielding for smaller parts
•  Electrode can be extended for improved weld joint access
•  "Soft" TIG arc can offer benefits for certain applications
•  More forgiving of part fit-up problems in certain applications————————————————————————
PLASMA WELDING ADVANTAGES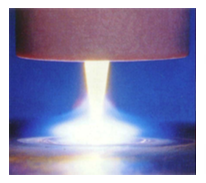 •  Protected electrode allows for more welds before electrode contamination
•  Arc gap distance not as critical as in TIG
•  "Gentle" arc transfer
•  Stable, stiffer arc reduces arc wander
•  No high-frequency arc starting noise
•  Extremely short duration welds possible for spot welding of wires, needles and micro components
•  Higher weld speeds in specific applications
Applications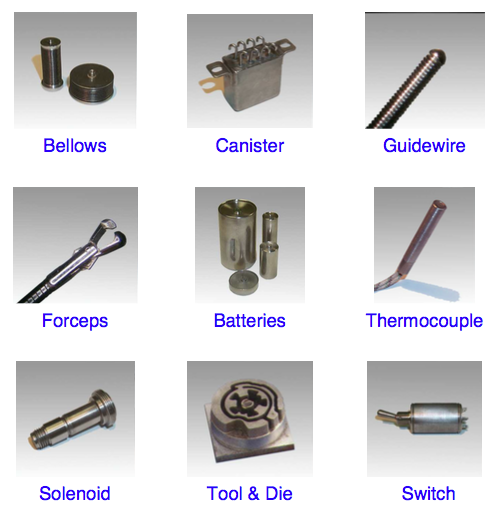 And Many More
Valves, metal seals, diaphragms, pressure transducers, sensors, implant devices, relay cans capacitor cans, Micro switches, motors, electronic devices, enclosures, explosive detonators, airbag components, air seals, tube/ fitting assemblies, vacuum tubes, electrocautery tools, metal meshes, pacemakers, thermocouples, tube closure, surgical instruments, dental instruments, wires, aspiration needles, injection needles, surgical baskets, catheter metal capsules, guidewires, light bulb filaments, and more.